Nederlands Rijksarchief
The Department of Maps and Drawings of the Netherlands Nationaal Archief manages the maps and drawings of the central government offices and the governmental and provincial institutions in the province of Zuid-Holland, which are older than 50 years.
This collection is also described here. A significant portion of these maps have been published on microfiche by MMF Publications.
MMF Publications have kindly allowed me to make an online guide to this collection available.
All map images on this site are ©Nederlands Algemeen Rijksarchief, and are made available with their kind permission. Copies of the images on microfiche can be purchased from MMF Publications.
I have purchased some of the fiche.
Below: VEL660 - Map of Demerara by J. C. van Heneman, date uncertain, but likely about 1790.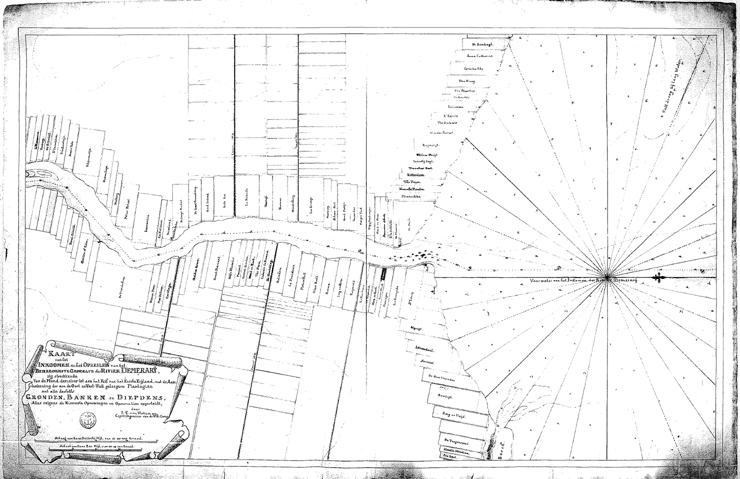 Below: VEL1498 - Map of Demerara, maker unknown, 1784.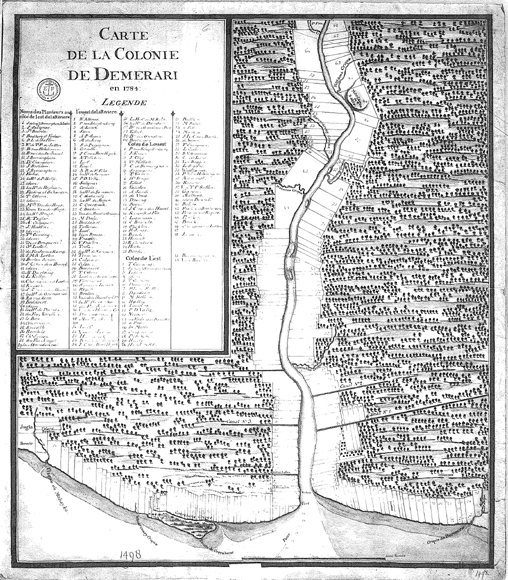 These maps contain information of value to genealogists, including names of plantations and their owners.
I have transcribed the information found on VEL1498.
I have started transcribing the Leupe inventory. You can see a prototype of the search. Try just searching for the letter 'a' to get all available records.